Learn to enjoy the discomforts of pain, suffering, and fear, familiarizing yourself with its displeasures. Harnessing its motivation. Pushing yourself further than you ever thought was possible, onwards to your absolute limit. Reaching your breaking point. Then at that precise point, start, all over again, because you've not even reached halfway.
If you're looking for motivation, you've got the Navy Seals version of Tony Robbins.
Disclosure: This article contains affiliate links, providing us with a commission from when you decide to purchase. This will be at no additional cost to you.
So whats Cant Hurt Me all about then?
Can't Hurt Me is an awakening read about facing the brutal reality that your life is shaped, or made, by the decisions that you and you alone freely chose to make. Helping you to understand, deep within, you harness an unstoppable power, when unleashed, will break down the insurmountable barriers and limitations that life throws at you.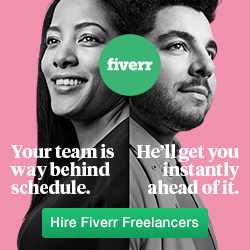 There's nothing more dangerous or destroying than losing the battle that acceptance and complacency wage. They will befriend and seep into your life, quietly and efficiently, and will slowly begin dampening your desire and willingness to achieve better and accomplishes more.
Eventually, leaving you with the acceptance that you have made an irreversible decision. Living for less is a fair accommodation.
Can't Hurt Me is the perfect example of what can happen when you say no. Challenge your acceptance, forcing you to question your situation and helping you to decide that more is possible.
Can't Hurt Me is the inspirational story of what made David Goggins. And the choice he made, not to accept what life has served him. It tells how David Goggins faced a point in his life, knowing as he stood helplessly, watching his life pass by and down a path where his days are numbered. And that the clocks already ticking.
Why did I like it so much?
If you don't know who David Goggins is, go and grab this book, or better yet check out a couple of Youtube videos. And be prepared to witness the unstoppable driving force embodied by David's will power.
This is a guy who doesn't quit, wouldn't know how to. Not that he would. Take a look at the list of achievements he's accomplished, and you will understand what I mean.
He served in the United States Navy Seals, needing no introduction. There's a dozen ultra-marathons he competed in, and he even holds the Guinness Book of Records for the most pull-ups done in 24 hours.
When I'm looking for that kick, or pick me up, to help get me through work or what's going on in life, I pick up something of David Goggins. Trust me it's good enough to do the job. Leaving plenty more in the tank to tackle whats thrown at you next.